RACING AND STREET ENGINES
PDP is your one-stop shop for Volkswagen racing and street engines. Whether cruising the town, going show to show or racing competitively, let us build the custom engine you want. Every customer receives the same quality and workmanship Pat Downs Performance Engines is known for worldwide.
SHOP OUR PARTNERS
At PDP, we expect the best and our partners deliver. For a full list of our partners, CLICK HERE.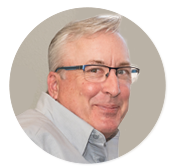 ABOUT PAT DOWNS
Volkswagen Engine Builder/Designer
Pat has been building unmatched power and performance Volkswagen engines for 35 years. His Turnkey Engines are custom built per each customer's specific needs.
All parts are brand new, and every engine is blue-printed, carefully assembled and dyno-tested by our in-house engine builder, Pat Downs. We design and build engines for many different applications; street, strip and off-road.
HOMETOWN:
Visalia, CA
RACING EXPERIENCE:
Pro Mod
Unlimited Turbo
CAREER BEST ET / SPEED (1/8 mile):
ECPRA Pro Stock record at 5.90 seconds